Yue Xihuan: Improve diversified dispute resolution mechanism to relieve pressure on judges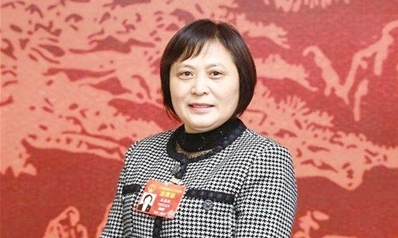 Yue Xihuan, deputy to the National People's Congress. [Photo/court.gov.cn]
In recent years, the number of cases tried by the people's court has increased greatly, so has the workload of court police officers. Taking the county or district people's courts and intermediate people's courts in Suzhou. For example, the average case number heard by a judge in the city of Suzhou is about 300 per year, and it is still increasing.
Yue Xihuan, a deputy to the National People's Congress, proposed strengthening of a diversified dispute resolution mechanism and pre-litigation mediation to relieve the pressure on judges who have to handle too many cases.
Yue proposed measures from three aspects.
Firstly, courts should strengthen their links with agencies and organizations related to administrative mediation, professional mediation and people's mediation in order to bring mediation further into play. Many small disputes could be resolved by these agencies and organizations at their earliest stage so as to prevent them from going into the court proceeding.
Secondly, relevant systems and mechanisms for diversified dispute resolution should be improved. To overcome diversified dispute resolution's current problems and difficulties and to increase its role, the courts should improve the mechanisms on personnel arrangements and funding.
Thirdly, courts should summarize mediation methods and improve the quality of mediation. They should extensively collect and summarize cases related to diversified dispute resolution and compile a set of books on dispute resolution which are effective and replicable. Meanwhile, they should strengthen the training and assessment of mediators to improve their ability.