County court settles dispute by circuit mediation
The People's Court of Hejiang County in Southwest China's Sichuan province recently resolved a dispute over the distribution of demolition compensation through a circuit case hearing.
Due to a conflict between two brothers over distribution of compensation for house demolition, the house could not be demolished, which impeded a road project for poverty alleviation in the county.
After considering the county's pandemic situation and following an on-site inspection, in order to protect public convenience, the circuit court proceeded to hear the matter by mediation.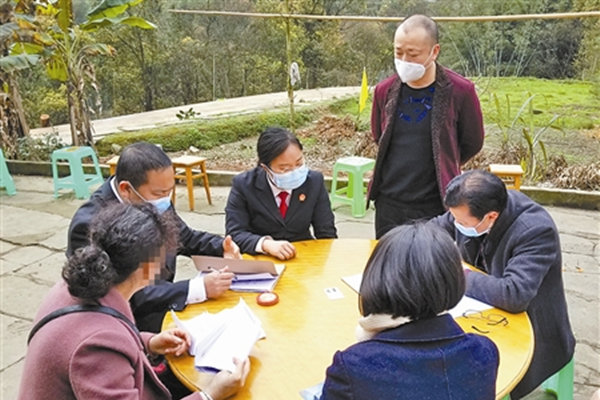 The scene of mediation. [Photo/ court.gov.cn]