Judges in Beijing offer live legal consultations for online shoppers
The court in the Xicheng district of Beijing held a live-streamed event to offer legal consultations on online shopping for the public on March 11 after finding that over one-fifth of the questions they recently received were related to the subject.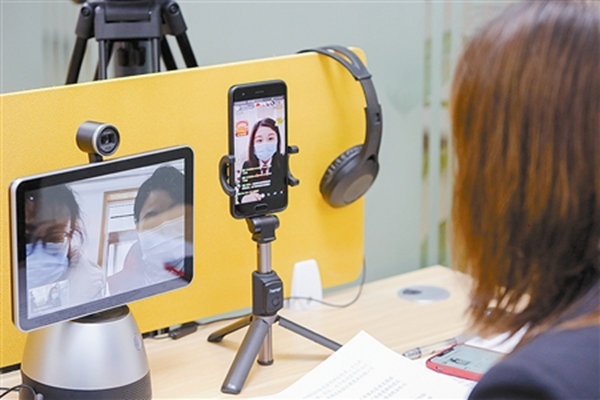 A judge from the court in Xicheng district answers questions from the public during an online legal consultation event. [Photo/court.gov.cn]
During the event, two judges from the court answered questions from the public on such issues as sellers' default on goods shipment after receiving buyer's payments, counterfeit products, price gouging and disputes over shopping through WeChat.
The judges elaborated on such legal terms as force majeure and down payment and outlined their legal implications for the audience. They also stressed the importance of keeping evidence.
The judges encouraged the public to settle their disputes through the court's dynamic dispute settlement mechanism featuring mediation and quick trials.
Eleven local lawmakers, journalists from some 20 news outlets and over 100 residents participated in the event.