Directive aims to foil IPR infringements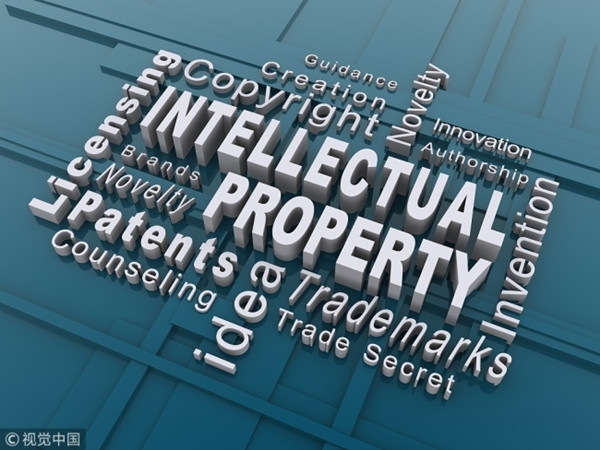 [Photo/VCG]
Government to increase consequences and improve protection system by 2022
The government plans to effectively curb the frequent occurrence of intellectual property rights infringements in China by 2022 in a move to further enhance IPR protection, a newly disclosed directive said.
Titled "The Guideline on Strengthening Intellectual Property Rights Protection", the document aims to implement the plans and decisions made by the Communist Party of China Central Committee and the State Council on stepping up IPR protection and improve related systems and mechanisms.
"Strengthening IPR protection is the most important step in improving the IPR system and also provides the biggest incentive to boosting China's economic competitiveness," the document said.
People can find it difficult to produce evidence for IPR infringement cases, which can be lengthy and costly, but significant improvements will be made by 2022, according to the directive, made public by the General Office of the CPC Central Committee and the General Office of the State Council on Nov 25.
It said people's level of satisfaction on IPR issues will reach and be kept at a relatively high level by 2025, when China is expected to have an improved IPR protection system that will spur innovation.
Protecting intellectual property rights means protecting innovation, and China will integrate legal, administrative, economic, technological and social means of governance to enhance IPR protections, it added.
Meanwhile, China will enhance punishment for infringements and counterfeiting and improve the protection system for new forms of business.
The document calls for speeding up the introduction of a punitive compensation system for infringements of patents and copyrights and strengthening the protection of trade secrets, confidential business information and their source codes.
China will also make greater efforts to step up international cooperation in IPR protection, facilitate communication between domestic and foreign rights holders and provide support in overseas IPR disputes.
The directive was passed in July during a meeting of the Central Committee for Deepening Overall Reform headed by President Xi Jinping, also general secretary of the CPC Central Committee.
The discussion on enhancing IPR protection at that meeting showed the central government attached great importance to IPR, Zhang Zhicheng, head of the National Intellectual Property Administration's IPR protection department, said in July.
The administration will provide more guidance on administrative enforcement during IPR protection and offer more aid to enterprises that need assistance, Zhang said.