Top court's report comprehensive and innovative
The work report of the Supreme People's Court (SPC) was delivered by Chief Justice and SPC President Zhou Qiang at a plenary meeting of the Second Session of the 13th National People's Congress in Beijing on March 12.
Jiang Qibo, director of the SPC's research department, gave a briefing on the report on the same day during an interview.
According to Jiang, the 20-page report contains three parts – the main work of China's courts in 2018, the courts' performance in "resolving the problem of difficult enforcement" since 2016 and plans for 2019.
He pointed out that highlights of the judicial performance are summarized under 33 subtitles with more than 110 numbers.
Experiences of courts in provincial regions and typical cases with wide influence were also included in the report.
Jiang mentioned that the report focuses on the Party's decisions and closely meets the needs of the people and of reform in judicial matters.
The report also contains requirements and plans on hot issues of public concern, which include the fight against gang-related crimes, promotion of anti-corruption campaigns, rectifying injustice, rectifying false and erroneous cases, supporting supply-side structural reform, protecting private enterprises, launching smart courts and resolving the problem of difficult enforcement.
The report is presented with innovative forms using big data and 3D modeling technology. It contains 33 QR codes as well as pictures and other data, making it easy for readers to understand its contents.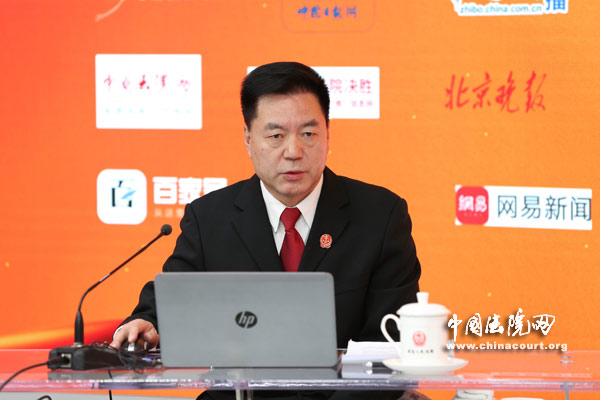 Jiang Qibo, director of the SPC's research department [photo/chinacourt.org]