Blue book on courts' informatization in China issued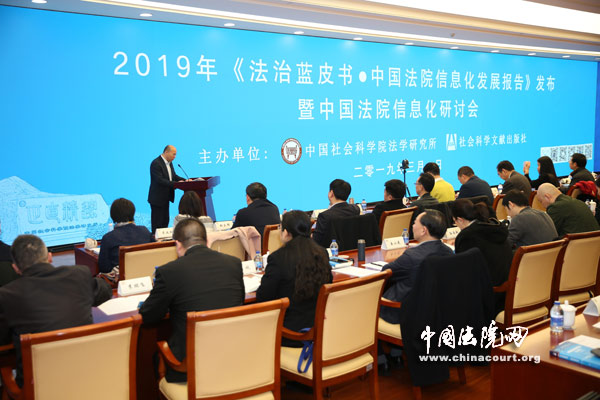 The Institute of Law of the Chinese Academy of Social Sciences and the Social Sciences Academic Press jointly issue the blue book on informatization of China's courts on March 1 in Beijing. [Photo/court.gov.cn]
A blue book on informatization of courts at various levels in China was issued by the Institute of Law of the Chinese Academy of Social Sciences and the Social Sciences Academic Press on March 1 in Beijing.
Hosted by Tian He, director of the National Rule of Law Index Research Center, the conference was attended by Chen Guoping, secretary of the Party committee of the Institute of Law and the Institute of International Law of the Chinese Academy of Social Sciences, Xu Jianfeng, director of the Information Center of the Supreme People's Court (SPC), and researchers, scholars and experts from related fields.
The report summarizes the achievements of China's courts informatization in supporting the principle of "Justice for the people" and in judgment enforcement and judicial administration .
A third party assessment indicator system of smart courts is also described. It evaluates courts from four aspects -- adjudication, enforcement, supervision and litigation service.
The blue book also briefs informatization development of courts in different provincial regions and analyzes how informatization improves judicial efficiency and trial quality and optimizes litigation services in local courts.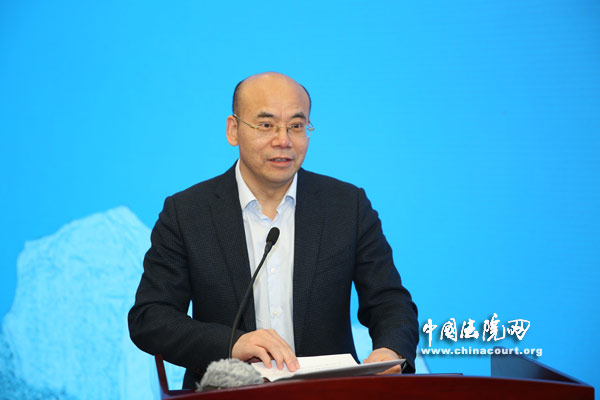 Chen Guoping, secretary of the Party committee of the Institute of Law and the Institute of International Law of Chinese Academy of Social Sciences [Photo/court.gov.cn]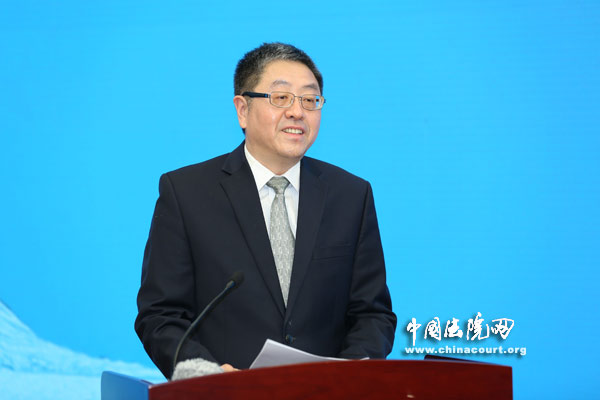 Xu Jianfeng, director of SPC's Information Center [Photo/court.gov.cn]