SPC releases report on judicial protection of environment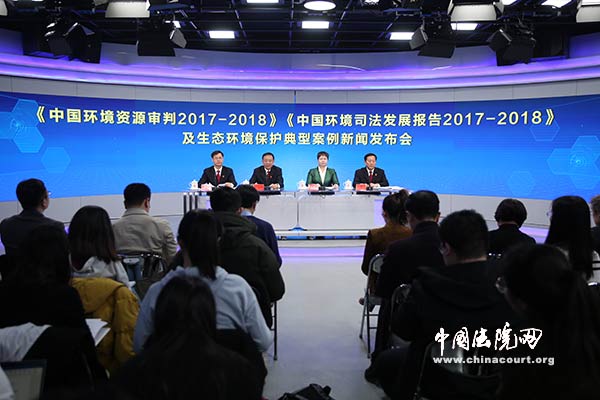 The SPC holds a news briefing to release a green book on development of the environmental justice on March 2 in Beijing. [Photo/court.gov.cn]
A green book on development of environmental justice was released by the Supreme People's Court (SPC) at a press conference on March 2.
Hosted by SPC spokesman Lin Wenxue, the briefing was attended by Jiang Bixin, vice-president of the SPC, Lv Zhongmei, director of the academic board of the SPC's Judicial Research Center of Environment and Resources, and Wang Xuguang, president of the SPC's Adjudication Tribunal for Environment and Resources.
The report reviews trials related to the environment and resources in 2017 and 2018 from aspects of professional judging departments, team building, trial mechanism, trial procedures and theoretical innovation.
According to the report, courts at various levels in China have been making efforts to improve courts' judicial structure and judges' professional judging capacity, strengthen case hearing, and promote theoretical innovation.
At the conference, Lv suggested that courts should optimize the structure of the environment and resources judicial bodies and launch cross-region courts to improve unification of judging rules for cases related to those matters.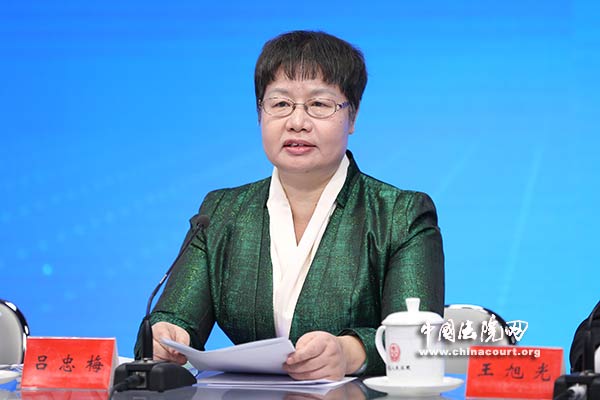 Lv Zhongmei, director of the academic board of the SPC's Judicial Research Center of Environment and Resources [Photo/court.gov.cn]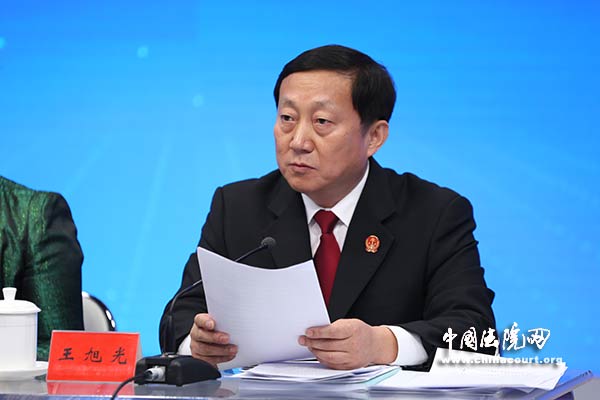 Wang Xuguang, president of the SPC's Adjudication Tribunal for Environment and Resources [Photo/court.gov.cn]