SPC releases 3 regulations on judicial aid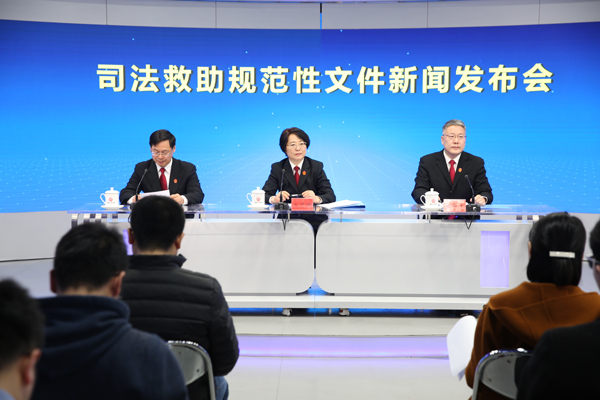 The SPC holds a news briefing on releasing three rules about national judicial aid of courts on Feb 26. [Photo/court.gov.cn]
Three rules about national judicial aid of courts, which detail case handling procedures, document patterns and work norms of the judicial aid committee respectively, were released by the Supreme People's Court (SPC) at a press conference on Feb 26.
Hosted by SPC spokesman Lin Wenxue, the briefing was attended by Liu Zhumei, director of the SPC Office of Compensation Committee and Zhu Erjun, deputy director of the office.
It was stressed at the conference that improving the judicial aid system and regulations has been a key mission of China's deepening reform.
On the basis of the Guideline on Establishing and Improving National Judicial Aid jointly released by the SPC, the Supreme People's Procuratorate, the Ministry of Public Security and the Ministry of Justice in 2014, the new regulations cover contents such as who are eligible for judicial aid, how to obtain judicial aid and the standards of judicial aid funds.
According to the conference, the document on handling procedures of judicial aid cases, the leading one among the three documents, contain 27 items which stipulate categories of cases and the adjustment of the jurisdiction of courts on judicial aid cases.
More judicial guidance and interpretation will be offered to the public and notices of judicial aid applications and the materials needed are to be publicized through various platforms to make it easier for people in need.
In addition, the documents clarify the processes of trials including the time-frames for each step and the duties of related departments.
More than 46,000 cases involving 57,500 people who needed judicial aid were handled in 2018, with 1.08 billion yuan ($159.93 million) of judicial aid funds released.
The SPC urged judicial staffers to be concerned about and support China's judicial aid work and contribute to the publicity of judicial aid.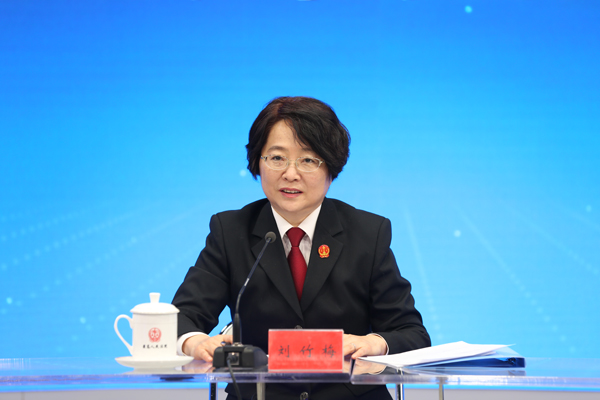 Liu Zhumei, director of the SPC Office of Compensation Committee [Photo/court.gov.cn]
Zhu Erjun, deputy director of the SPC Office of Compensation Committee [Photo/court.gov.cn]