SPC releases typical cases on environmental resource protection
The Supreme People's Court (SPC) held a press conference on Nov 28 in Beijing, releasing typical cases of environmental resource trials to guarantee the high-quality development of the Yangtze River Economic Belt.
Hosted by SPC spokesman Lin Wenxue, the briefing was attended by Wei Wenchao, vice-president of the Adjudication Tribunal for Environment and Resources, and Zhang Hua, vice- presiding judge of the tribunal.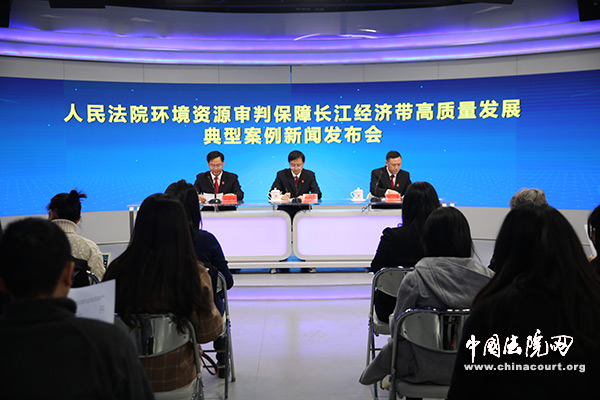 The SPC holds a news briefing on typical cases in environmental resource protection on Nov 28 in Beijing. [Photo/court.gov.cn]
The Yangtze River Economic Belt, covering about 2.05 million sq km, contains 11 provinces and cities. Its population and economic aggregate totals account for more than 40 percent of those of the entire country.
The belt has rich ecological resources. However, it is facing problems such as ecological deterioration, imbalance in regional development and unsound regional cooperation mechanisms. Environmental security has become an important task in the new era.
The typical cases are intended to provide references for courts at various levels on environmental resource trials and to promote a unified judicial norm to contribute to building a beautiful China.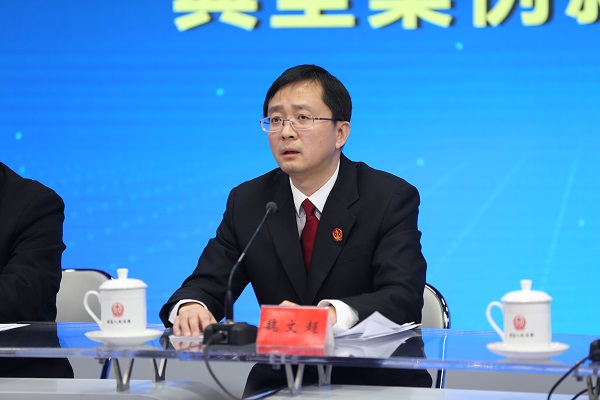 Wei Wenchao, vice-president of the Adjudication Tribunal for Environment and Resources [Photo/court.gov.cn]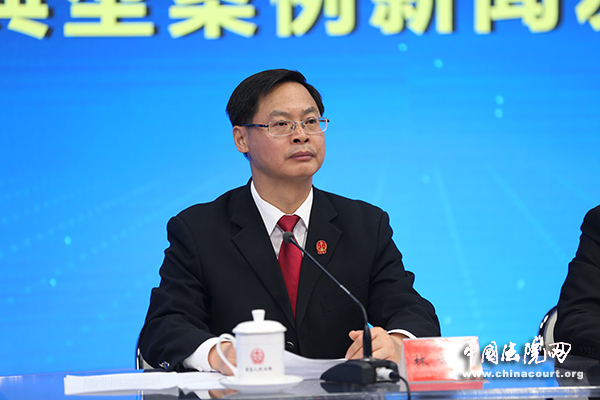 SPC spokesman Lin Wenxue [Photo/court.gov.cn]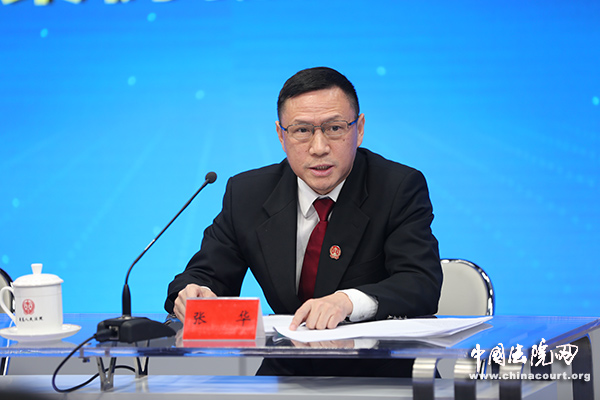 Zhang Hua, vice-presiding judge of the Adjudication Tribunal for Environment and Resources [Photo/court.gov.cn]