Top court's circuit courts conclude over 28,000 trials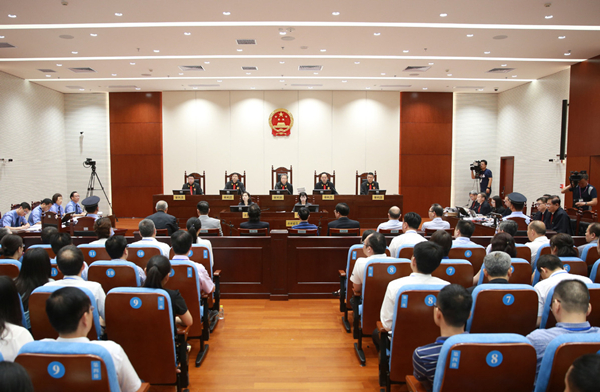 The first circuit court of the Supreme People's Court starts a public hearing on a criminal case involving Gu Chujun, former chairman of refrigerator maker Guangdong Kelon Electrical Holdings, in Beijing, June 14, 2018.[Photo/Xinhua]
BEIJING - Since their establishment, the six circuit courts of the Supreme People's Court (SPC) have concluded trials for 28,494 cases, the SPC revealed.
The average annual case settlement rate was over 90 percent, the SPC said in a statement earlier this week.
These courts also worked vigorously to advance reform programs in the judicial sector and strengthen the building of the judicial talent pool, the top court said.
Moreover, the circuit courts have enhanced their work regarding trial supervision, standardized the use of judges' discretionary power, and optimized their structures to improve efficiency, the SPC said.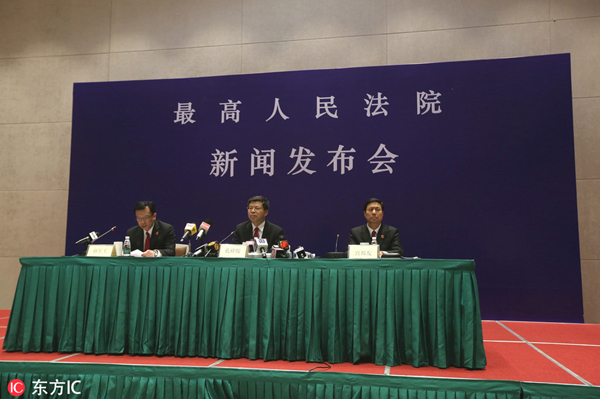 The Supreme People's Court holds a press conference in Shenzhen, on Jan 28, 2015. [Photo/IC]
The SPC established the first and second circuit courts in 2015 and four more in 2016.
The SPC circuit courts are permanent trial courts set to exercise power on behalf of the SPC. Circuit court judgments and decisions are equal to those made by the SPC.