Senior official strengthens comprehensively promoting the rule of law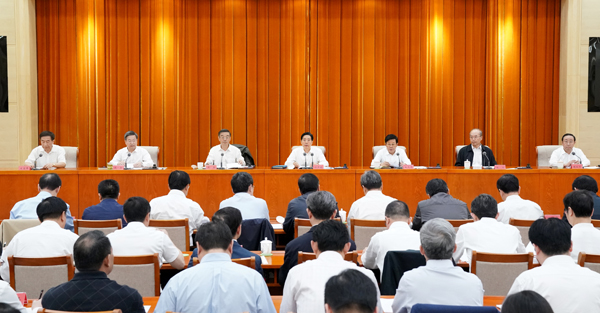 Guo Shengkun delivers a speech in a conference on comprehensively promoting the rule of law on Sept 28. [Photo by Hao Fan/ The People's Courts News and Communication Agency]
A senior official said that it's required to implement all the tasks in comprehensively promoting the rule of law in a working conference on Sept 28.
Guo Shengkun, member of the Political Bureau of the Communist Party of China Central Committee and head of Commission for Political and Legal Affairs pointed out that it's necessary to work to ensure the right direction of legal work and come up with measures for promotion of legal construction.
He also mentioned the need to elaborate roadmap and timetable to implement the work including specifying timeline of the work, strengthening supervision and inspection over the work and follow the growth of work to ensure completion of work on time.
He also emphasized that relevant groups should fulfill their line of duty, improve working mechanism and strengthen connection between work.