Top court head emphasizes court supervision by NPC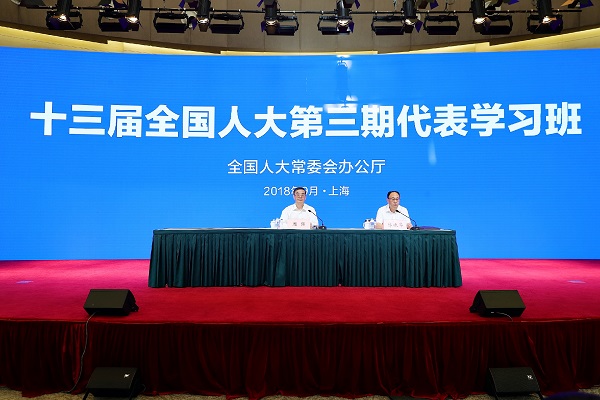 The third training class for the 13th National People's Congress deputies is held on Sept 16. [Photo by Lao Yili/ The People's Courts and Communication Agency]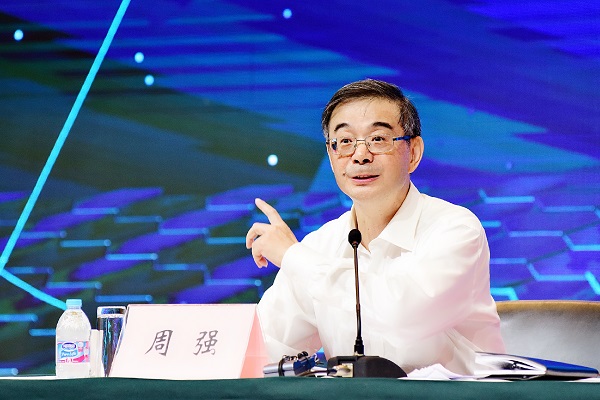 Zhou Qiang addresses the training class on Sept 16. [Photo by Lao Yili/ The People's Courts and Communication Agency]
The head of China's top court urged courts to accept supervision by the National People's Congress (NPC) and to ensure equity and justice to make every person feel fairly and justly treated in each case on Sept 16 in a training class for NPC deputies.
Zhou Qiang, chief justice and president of the Supreme People's Court (SPC), introduced the trial system with Chinese characteristics and the court's trial work to NPC deputies and answered their questions.
Seeking a basic resolution to enforcement difficulty was a common concern. One deputy asked that if it means that all the cases can be enforced.
Zhou said that more than half of cases heard by courts can be automatically enforced and in cases subject to compulsory enforcement it's necessary to differentiate between the difficulties and incapacities in enforcement work.
In cases involving enforcement of orders involving property, the courts are working to ensure that over 90 percent should be enforced within a deadline, according to Zhou.
He also introduced the current trial work focusing on issues of the public's common concern especially the topics discussed in reviewing the SPC's work report in the two sessions.
He pointed out that the courts work resolutely to prevent and correct wrongly handled cases and strengthen judicial protection over property rights to overcome law-enforcement difficulties.
The trial system refers to the system involving hearing of evidence and giving verdicts or making judgments in criminal, civil and administrative cases. Since the opening of the 18th National Congress of the Communist Party of China, China's trial system has constantly developed and the country has now established a trial system with Chinese characteristics.