Court president emphasizes the role of international commercial expert committee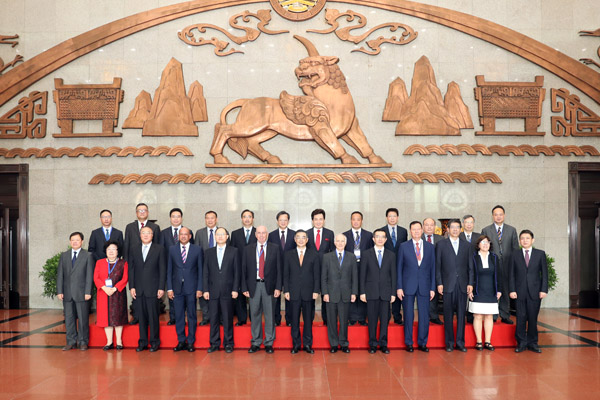 Zhou Qiang and members of the international commercial expert committee of the SPC [Photo by Sun Ruofeng/ The People's Courts News and Communication Agency]
The head of China's top court emphasized on Aug 26 the necessity of giving full play to the role of the international commercial expert committee which was set up on the same day.
Zhou Qiang, president and chief justice of the Supreme People's Court, emphasized support for the international commercial court in handling international commercial disputes in a just and efficient way.
Zhou pointed out that the establishment of the committee marks the growth of an international commercial dispute resolution institutional system and can further promote the implementation of the Belt and Road Initiative.
The member experts who have various occupations come from different countries and regions with different legal systems. In this open and comprehensive platform, they can make full use of their strengths and overcome obstacles arising from legal system differences, according to Zhou.
And in this way, a more efficient, convenient and low-cost plan can be offered to solve international commercial disputes, according to Zhou.
Zhou also came up with expectations of the committee in the future, saying that firstly, it's necessary to guarantee the committee's efficiency and strengthen its operating system. It's also required to improve connections between the committee, international commercial courts and mediation and arbitration institutions.
He also pointed out the need to improve foreign-related judicial working competence by setting up a legal talent pool full of member states in Belt and Road Initiative construction and a legal data base involving those member states to provide smart services to judges and committee experts.