SPC to build a sound business environment for B&R construction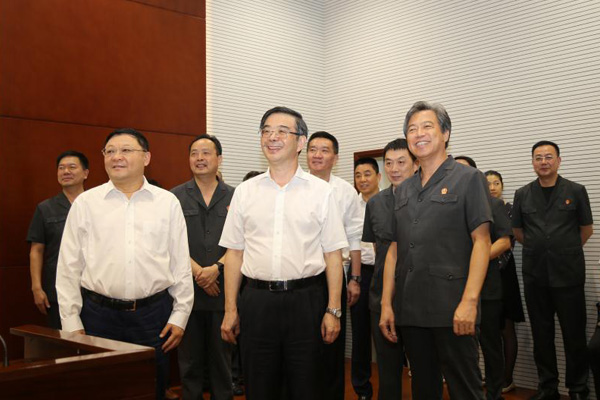 Zhou Qiang visits the first international commercial court on July 23. [Photo by Zheng Yijun/ The People's Courts News and Communication Agency]
The head of the Supreme People's Court (SPC) pointed out that it's essential to create a stable, fair and transparent business environment for construction of the Belt and Road during his visit to the first international commercial court on July 23.
Zhou Qiang, chief justice and president of the SPC, stressed the need to give full play to the role of the first international commercial court, properly handle business and investment disputes and protect the legal interests of the Chinese and foreign parties involved.
Zhou listened to the court's work report and praised its preparations.
He mentioned the significance of the international commercial court for Belt and Road construction, for which it should provide powerful judicial service and guarantees.
Zhou highlighted the need to establish a pluralistic dispute resolution mechanism integrating litigation, mediation and arbitration based on the principles of talks, joint efforts and sharing.
To provide a sound environment for the Belt and Road construction it's also necessary to make full use of smart courts to offer efficient, convenient and smart judicial services, Zhou said.
Promotion of international judicial exchanges and cooperation and attention to team building to secure talent supply for international commercial trial work are also important, he said.