Senior official emphasizes gang crime crackdown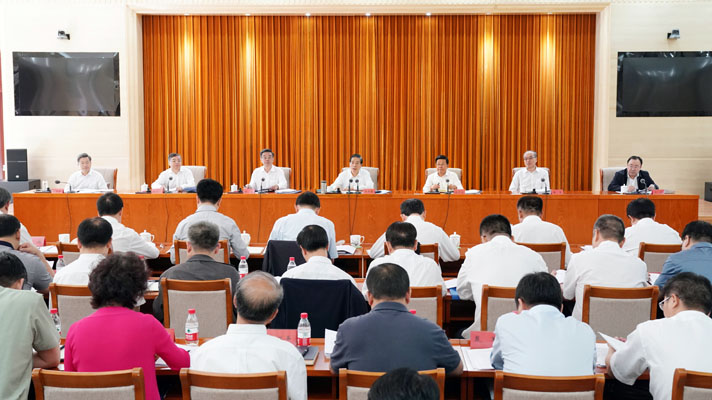 Guo Shengkun addresses a special meeting on gang crime crackdown on May 23. [Photo by Hao Fan/The People's Courts News and Communication Agency]
A senior security official pointed out on May 23 in a special meeting on a crackdown on gang crimes that efforts must not be eased up and that everyone must resolve to deal with the problem, striking it at its very roots and ensuring that all culprits face the stiffest penalties.
Guo Shengkun, chief of the Commission for Political and Legal Affairs of the Communist Party of China Central Committee, stressed that the goal of an all-round well-off society can't be realized without people having a sense of security.
Guo said that it's necessary to pay special attention to the regions and fields in which people are most strongly affected and severely crack down on underworld forces.
Concerning gangs-related crimes, Guo required related departments to root out corruption of government officials behind gang crimes and never to tolerate sheltering of criminal gangs.
It's necessary to solve various kinds of illegal problems and purify the social environment underlying public security while respecting legal boundaries, according to Guo.
He also emphasized that it's obligatory to eradicate the breeding grounds of gangs and implement regulatory responsibility.
Guo also added that the country should strengthen the governance of organizations at grassroots levels, work to promote innovation of social governance and curb the development of criminal gangs.