SPC gives interview on breaking enforcement difficulties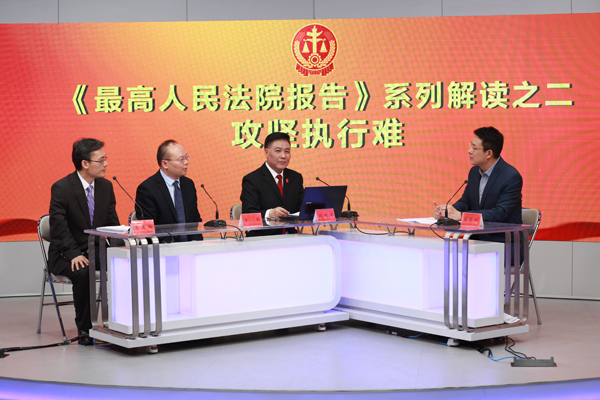 The Supreme People's Court gives a multimedia interview on March 12, highlighting the court achievements of breaking the bottlenecks in enforcement based on the SPC work report. [Photo/court.gov.cn]
The Supreme People's Court (SPC) gave a multimedia interview on March 12, highlighting the court achievements in breaking the bottlenecks in enforcement based on the latest SPC work report.
Hosted by Cui Zhigang, an anchor of CCTV, China's state broadcaster, the interview took place at the multimedia press hall of the SPC in Beijing.
Guests attending the interview included Liu Guixiang, a full-time member of the judicial committee of the SPC and chief judge of the top court's No 1 Civil Tribunal, Wang Yi, dean of the Law School at Renmin University of China, and Xiao Jianguo, a professor of law at Renmin University of China.
Liu Guixiang, a full-time member of the judicial committee of the SPC and chief judge of the top court's No 1 Civil Tribunal, joins the interview. [Photo/court.gov.cn]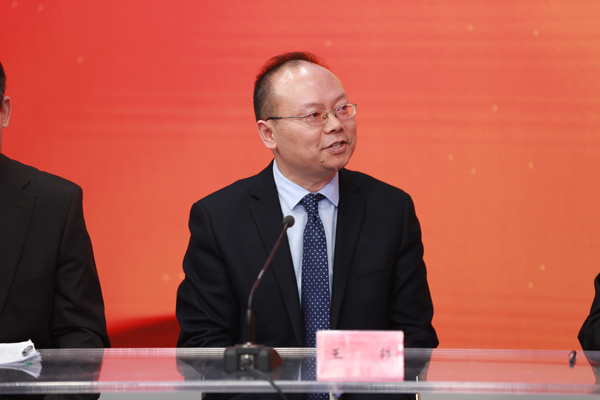 Wang Yi, dean of the Law School at Renmin University of China. [Photo/court.gov.cn]
Xiao Jianguo, a professor of law at Renmin University of China. [Photo/court.gov.cn]