Report is plain but persuasive: NPC deputy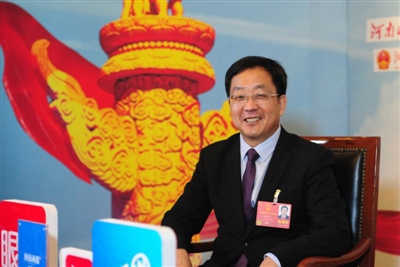 Hu Daocai, an NPC deputy and president of the Henan Higher People's Court. [Photo/People's Court Daily]
The work report of the Supreme People's Court (SPC) is "plain in language and persuasive by citing a series of data and cases," said Hu Daocai, an NPC deputy and president of the Henan Higher People's Court, when reviewing the report on March 10.
"I totally agree with the report," Hu said.
Hu said that the SPC has released over 20 judicial policy and guidance documents, covering various issues including the Belt and Road Initiative and free trade zones over the past five years.
Altogether, 119 judicial interpretations were also published over the period, he added.
Hu summarized the achievements made by courts in Central China's Henan province.
He also vowed to improve judicial fairness and efficiency by advancing judicial supervision.
Hu said all courts in the province will work harder to "let the people feel fairness and justice".