SPC holds news briefing on bankruptcy judges, typical cases
The Supreme People's Court (SPC) held a news briefing on March 6, introducing the role of bankruptcy judges around the country and ten typical bankruptcy cases.
Hosted by Lin Wenxue, spokesman of the SPC, the briefing took place at the multimedia press hall of the SPC in Beijing.
Guests attending the news briefing included Liu Guixiang, a full-time member of the judicial committee of the SPC, and He Xiaorong, chief judge of the top court's No 2 Civil Tribunal.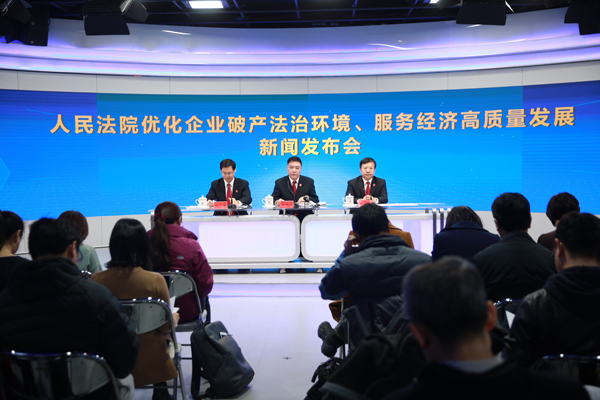 The Supreme People's Court holds a news briefing on bankruptcy judges around the country and ten typical bankrupt cases on March 6 in Beijing. [Photo/court.gov.cn]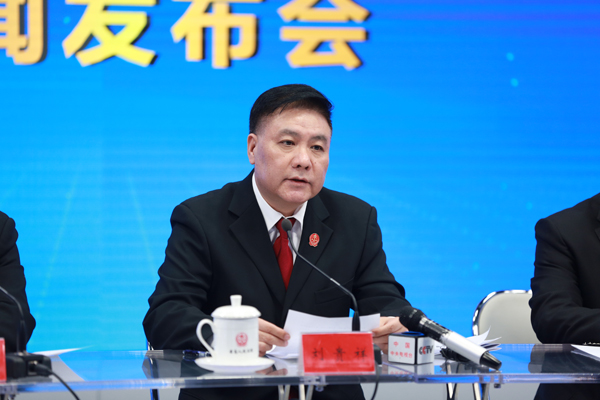 Liu Guixiang, a full-time member of the judicial committee of the SPC [Photo/court.gov.cn]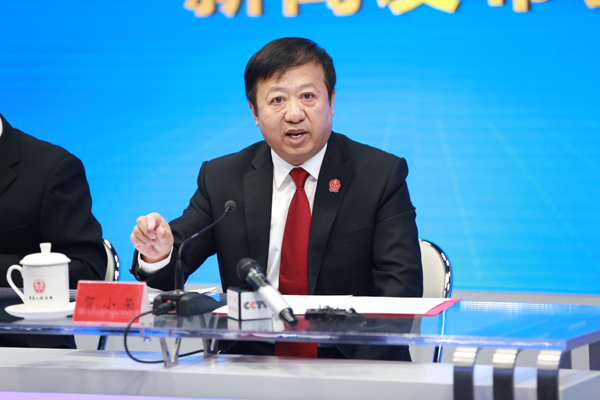 He Xiaorong, chief judge of the top court's No 2 Civil Tribunal [Photo/court.gov.cn]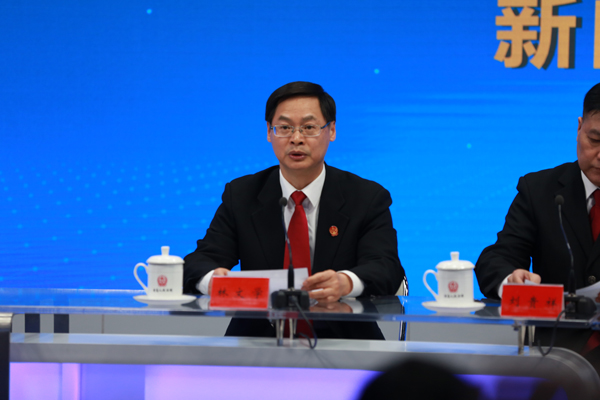 Lin Wenxue, spokesman of the SPC, hosts the news briefing. [Photo/court.gov.cn]