SPC holds news briefing on typical cases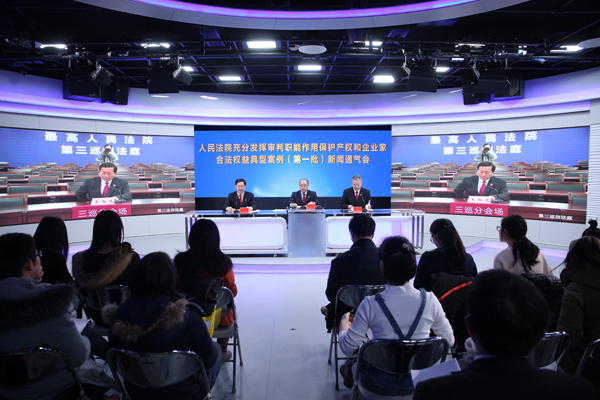 The Supreme People's Court holds a news briefing on Jan 30, announcing typical cases regarding protection of property rights and the legitimate rights and interests of entrepreneurs. [Photo/court.gov.cn]
The Supreme People's Court (SPC) held a news briefing on Jan 30, announcing typical cases involving protection of property rights and the legitimate rights and interests of entrepreneurs.
Hosted by Lin Wenxue, spokesman of the SPC, the briefing took place at the multimedia press hall of the SPC in Beijing.
Guests attending the news briefing include Zhu Erjun, deputy director of the compensation department of the SPC, Yan Maokun, director of the research office of the SPC, and Wang Xuguang, deputy presiding judge of the third circuit court of the SPC.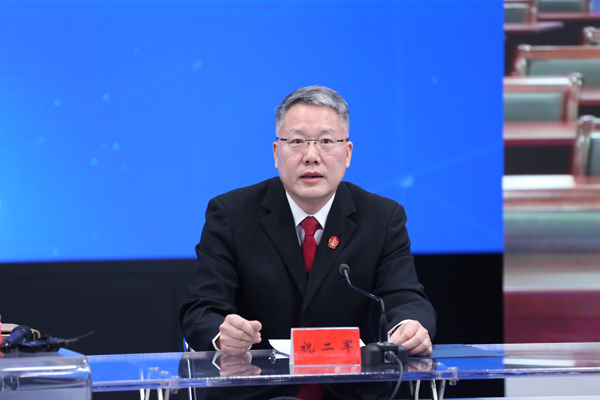 Zhu Erjun, deputy director of the compensation department of the SPC, speaks at the news briefing. [Photo/court.gov.cn]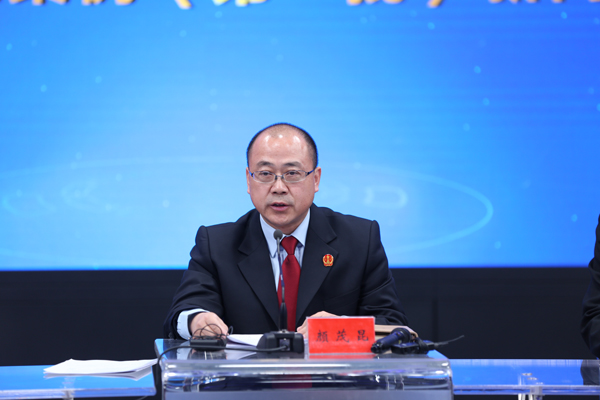 Yan Maokun, director of the research office of the SPC [Photo/court.gov.cn]
Wang Xuguang, deputy presiding judge of the third circuit court of the SPC, [Photo/court.gov.cn]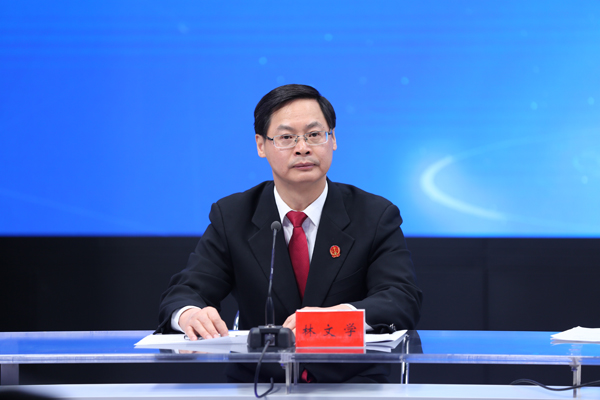 Lin Wenxue, spokesman of the SPC, hosts the news briefing. [Photo/court.gov.cn]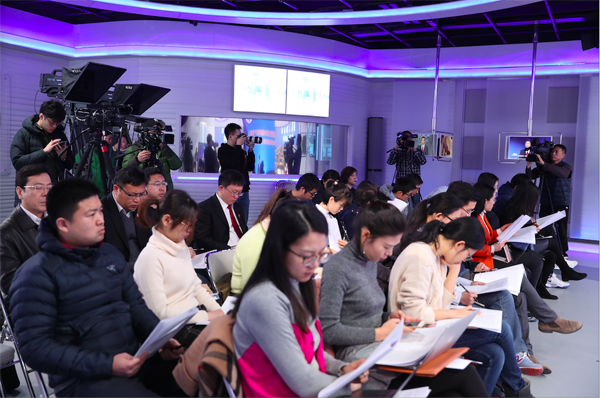 Media personnel attend the news conference. [Photo/court.gov.cn]