SPC vice-head: China deepening pragmatic ties with WIPO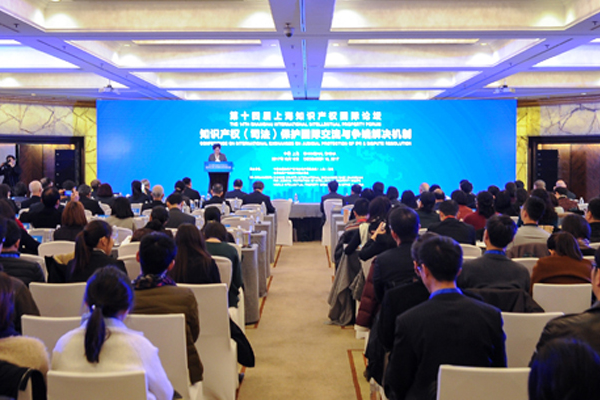 The 14th Shanghai International Intellectual Property Forum is held on Dec 12. [Photo/hshfy.sh.cn]
The deputy head of China's top court called for strengthening pragmatic cooperation with the World Intellectual Property Organization (WIPO) at a forum in Shanghai on Dec 12.
Tao Kuiyuan, vice-president of the Supreme People's Court (SPC), said China has achieved tremendous progress in intellectual property cases over the past thirty years.
"The improvement of trial procedures and judicial protection greatly contributes to technological innovation, economic growth and cultural prosperity," said Tao at the 14th Shanghai International Intellectual Property Forum.