China's top security chief meets Ukraine Justice Minister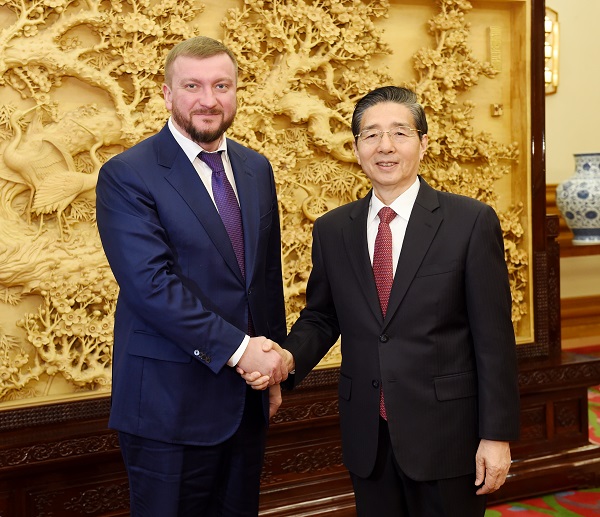 Guo Shengkun, head of the Political and Legal Affairs Committee under China's Central Committee, meets with Minister of Justice of Ukraine Pavlo Petrenko in Beijing on Nov 20. [Photo/The People's Courts News and Communication Agency]
China's top security chief Guo Shengkun met with visiting Minister of Justice of Ukraine Pavlo Petrenko in Beijing on Nov 20.
Guo, head of the Political and Legal Affairs Committee under the Communist Party of China Central Committee, said the 19th National Congress of the Communist Party of China, which was held in October, set new opportunities for Sino-Ukraine legal cooperation.
Guo said he hoped both sides will implement the consensus reached by their presidents and further deepen legal and judicial exchanges to effectively protect the legitimate interests of the people.
Legal and judicial cooperation can also boost comprehensive ties between the two sides, he added.