Brace for new trial ideas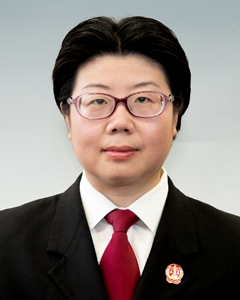 Judge Zhou Xin [Photo/People's Court Daily]
Zhou Xin is quite demanding, in terms of case evidence and details. She even makes herself proofread judgment documents at least five times.
For her, a judge of the basic level for over 20 years, it is a matter of respect for law and freedom in life.
In her career, Zhou has heard about 1,500 criminal cases and the claim settlement rate is 100 percent without error or appeals.
In January, 2016, she was named a national role model, and in the same year opened a judge's studio named after her at the Shanghai No 1 intermediate people's court.
Since 2016, the studio has received more than 600 people and has solved several cases about people who failed to fulfill court orders.
Young judges at the court have also joined the studio to give classes for promotion of legal knowledge.