China, Germany pledge to boost security cooperation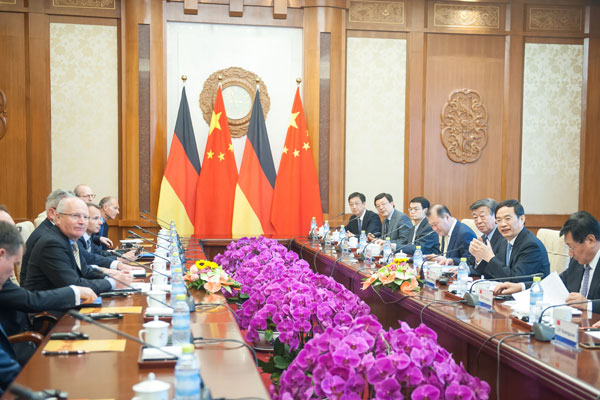 China and Germany holds the first high-level security dialogue in Beijing on June 13. [Photo by Wang Jianjun]
China and Germany pledged to strengthen security cooperation at a high-level dialogue held in Beijing on June 13.
It was the first China-Germany high-level security dialogue, and was part of the implementation of the comprehensive strategic partnership between the two countries.
The dialogue shows the mutual trust and consensus in the security sector between the two countries. Both sides reached extensive consensus on fighting terrorism, transnational organized crimes, and international and regional issues.
According to a joint statement released after the dialogue, China and Germany, as responsible powers for world security, should abide by the principle of equality and mutual trust in open and pragmatic cooperation.
Both sides agreed to take concrete measures in areas such as fighting terrorism and illegal immigration.
The second high-level security dialogue between China and Germany is scheduled to take place in Berlin in 2018.
The dialogue was co-chaired by Wang Yongqing, secretary-general of the Commission for Political and Legal Affairs of the Communist Party of China (CPC) Central Committee, and Klaus-Dieter Fritsche, state secretary at the Federal Chancellery and Federal Government Commissioner for the Federal Intelligence Services.