China's top security chief meets with Thailand's court head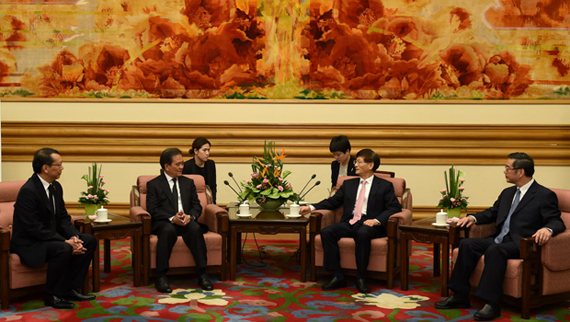 China's top security chief Meng Jianzhu meets with Veerapol Tungsuwan, honorable chief justice and president of the Supreme Court of Thailand, on June 12 in Beijing. [Photo by Hao Fan/People's Court Daily]
China's top security chief Meng Jianzhu met with Veerapol Tungsuwan, honorable chief justice and president of the Supreme Court of Thailand, on June 12 in Beijing.
Meng, a member of the Political Bureau of the Central Committee of the Communist Party of China (CPC), spoke highly of the traditional China-Thailand relationship.
He said that high-level exchanges and cooperation in various sectors have harvested fruitful results over the past few years.
Meng expressed his hope that the supreme courts of both countries can deepen exchanges and learn from each other, thus advancing strategic cooperation between them.
Veerapol Tungsuwan echoed Meng, saying that Thailand highly values the relationship between the two countries.
He also expressed a desire to see closer judicial cooperation between the two countries and new contributions to their development.
Zhou Qiang, president of China's Supreme People's Court, attended the meeting.