'Public open day' showing fighting against defaulters
The Supreme People's Court (SPC) of China initiated a "public open day" on Feb 14 in East China's Zhejiang province, detailing the progress of dealing with individuals and companies who ignore civil court rulings.
Jing Hanchao, deputy president of the SPC addressed the opening ceremony.
Meng Xiang, director of Law Enforcement Bureau of the SPC, introduced the basic 'bottleneck' situation regarding the breaking of judgment enforcement via long-distance video.
Local legal officials, including Chen Guomeng, president of Zhejiang High People's Court, also addressed the ceremony.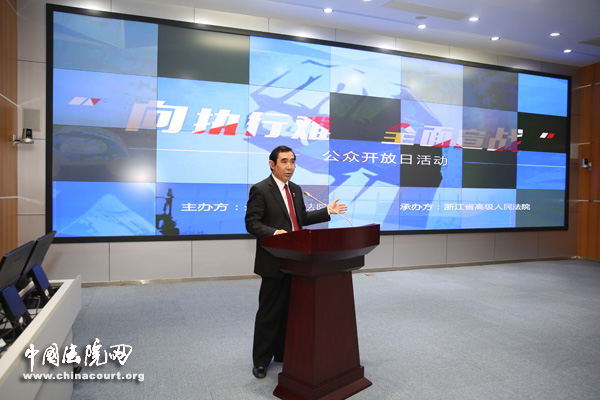 Jing Hanchao, deputy president of the Supreme People's Court of China addressed the opening ceremony on Feb 14 in Zhejiang province. [Photo/chinacourt.org]