Self-taught senior gains man's freedom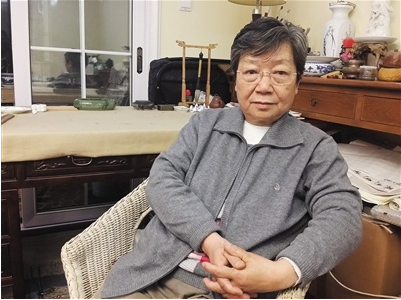 Cheng Shirong
After twenty three years in prison, Chen Man was acquitted of homicide and set free. When he arrived home and saw his parents again, he expressed gratitude to Cheng Shirong saying that "Cheng is my second mother and I will remember her all my life and reward her kindness".
Chen was given a suspended death sentence with probation in the year 1994 for murder and arson. Having known about the case, 60-year-old Cheng Shirong thought it was mishandled and fought hard for it to be reexamined; finally, after 11 years, those efforts bore fruit.
Wang Zhong, Chen's mother, said "We met Cheng Shirong, a colleague of Chen Man's father, on an agricultural tour in 2005. We told her about Chen Man's case. She had studied law and went online to find relevant information and then fought for the reexamination of the case."
Considering herself as a go-between, she appealed to judicial bodies for a retrial and to the general public for support. She also sought help from legal experts and lawyers.
In fact, Cheng was not a legal expert but had studied law by herself. The only thing that made her authoritative was that she had passed the national judicial exams by self-study. Based on her legal knowledge, senior Cheng studied Chen's three case files for two months and discovered that the evidence listed in the judgment documents appeared to be insufficient to prove his crime.
She sent appeal letters to the Supreme People's Court and Supreme Procuratorate and even went there in person to have the case reviewed, but got no response. But she never gave up. In 2011, Cheng Shirong learned to use microblog and started posting relevant material.
"I spent several months reading, analyzing and listing important points of the files and systemized an introduction to the case. Then I contacted as many experts and lawyers as possible and documented their names. Over the last eleven years I have sought help from more than 100 legal experts and lawyers," Cheng Shirong said.
But difficulties were always there. In May 2009, Chen Man's parents received a letter from the Supreme People's Court saying that they wouldn't rehear the case which made Cheng feel desperate.
"But how could I bear to give up? His parents were more than 80 years old and they phoned me every several days. Sometimes they couldn't dare to ask about the case, they could only extend their greetings to me," Cheng said.
Then there was a turning point. In July 2013, under the initiative of renowned lawyer Li Jinxing, a group specializing in vindication was established. With the involvement of lawyers, a series of activities were held including seminars and campaigns to appeal to judicial bodies and all sectors of society.
Thanks to those efforts on February 16 2015 Chen's lawyer received a notice of review from the Supreme People's Court and promptly launched an appeal seeking a reversal of judgment.