Court hears divorce case at Yao Mountain
The local people's court in the Guangxi Zhuang autonomous region recently set up a temporary circuit court in Yao Mountain to deal with a divorce case.
The wife filed a lawsuit with the court in 2016 after frequent quarrels with her husband over household chores, since marrying her husband in March 2008.
Since the defendant suffered a leg injury due to a traffic accident and now has difficulties walking, the judges from the Gongcheng Yao Autonomous County People's Court set up a circuit court at the home of the defendant in the Yao Mountain region.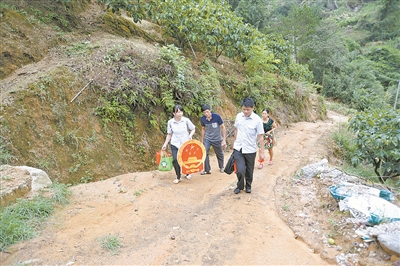 Judges walk along the dirt road in the Yao Mountain region. [Photo by Sun Jin and Zhou Ni/People's Court Daily]
The couple finally reached an agreement through court mediation, and agreed to an amicable separation.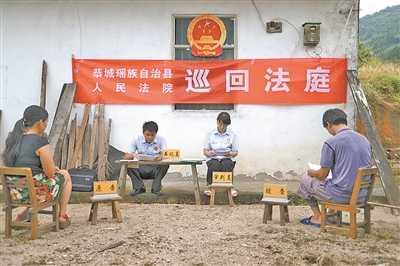 Judges hear the divorce case. [Photo by Sun Jin and Zhou Ni/People's Court Daily]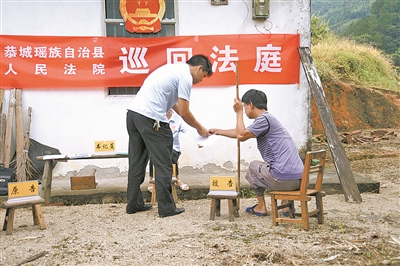 The court clerk helps the defendant pass documents to the judge. [Photo by Sun Jin and Zhou Ni/People's Court Daily]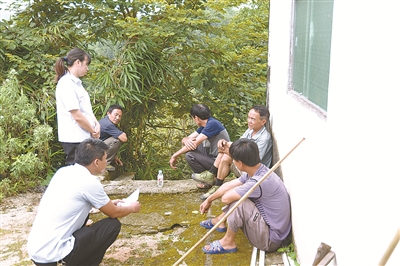 Judges and local community leaders attend the mediation. [Photo by Sun Jin and Zhou Ni/People's Court Daily]