Supreme court issues rule on online judicial auctions
China's top court released new regulations detailing procedures for online judicial sales at a press conference in Beijing on August 3.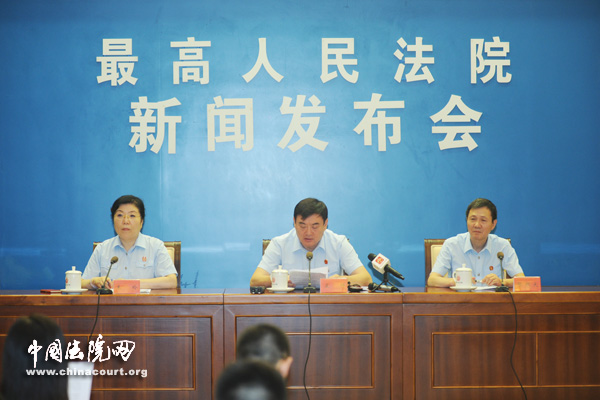 The SPC releases Regulations on Online Auctions for Judicial Sales. [Photo/chinacourt.org]
Meng Xiang, head of the law enforcement department of the Supreme People's Court (SPC), said that the auctions are a new measure to deal with property acquired by compulsory execution of court orders.
The auctions will lower the cost of judicial sales and allow people from anywhere to take part, said Meng. They are expected to help increase transparency of law enforcement and better protect creditors' interests.
"Each e-auction organized by a court requires a deposit, even in auctions of small items, which is different from the practice in auction houses," Meng said.
Over 1,400 courts of varies levels in China have organized online auctions since 2010, when the practice was first allowed, and deals worth more than 150 billion yuan ($23 billion) have been reached, according to the SPC.