Zhou Qiang meets with British Foreign Secretary Philip Hammond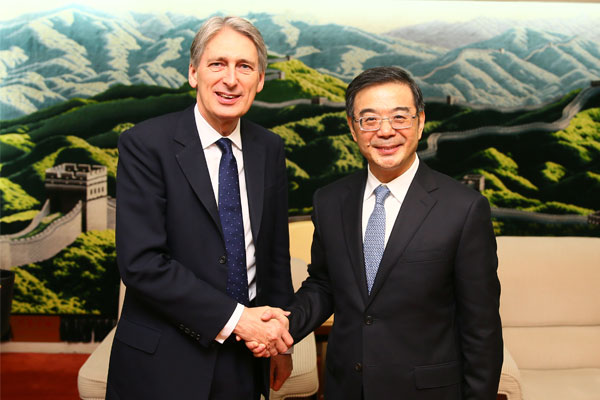 Zhou Qiang (right), president of China's Supreme People's Court, and British Foreign Secretary Philip Hammond, shake hands at a meeting in Beijing, on Jan 6. [Photo by Sun Ruofeng/court.gov.cn]
After extending his warm welcome, Zhou said that relations between the two countries have seen important progress in 2015. As an example, he cited Chinese President Xi Jinping's state visit to the United Kingdom last October, which was hailed as a "golden era" in ties between the two countries.
Zhou pointed out the SPC has always attached great importance to communication with British judicial system, and noted that the two sides have carried out many exchange programs and laid a solid foundation for cooperation.
The SPC is willing to join hands with its British counterparts to deepen the exchange and cooperation in judicial reform, judge training, case study and research on commercial laws, Zhou added.
Philip Hammond thanked Zhou for his warm welcome and said he planned to continue his efforts to promote judicial exchanges and cooperation between the two countries.